Local SEO Services is the SEO method that emphasizes the use of local search engines to achieve good rankings for targeted local key phrases and is aimed at enhancing business and consumer awareness in the local area.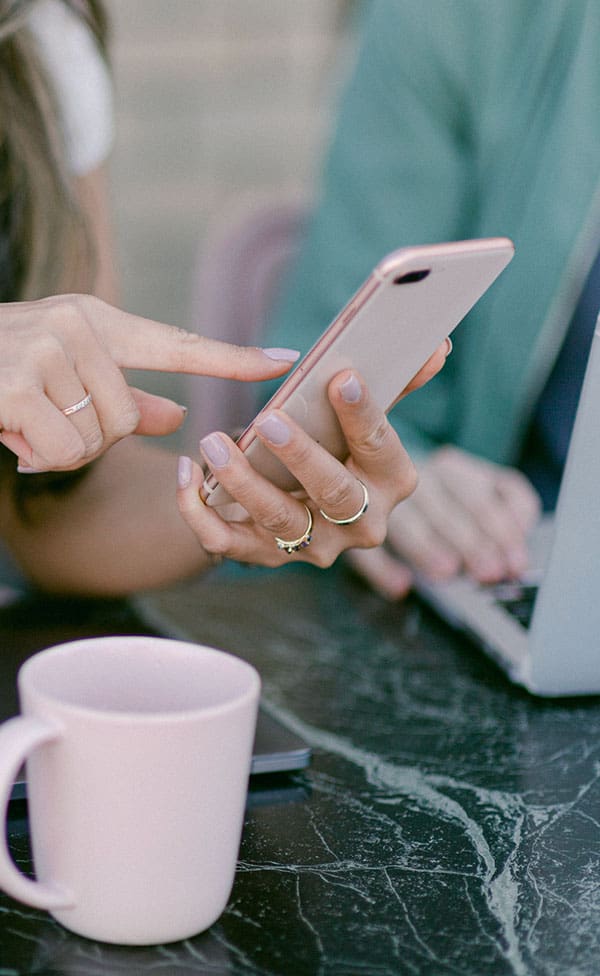 1.  "Where to buy" + "near me" mobile queries have grown by over 200% in the past two years.
2. As many as 46% of all Google searches are local.
3. Over 50% of 'near me' searches result in a physical store visit.
4. 74% of in-store shoppers search for information such as the closest store near them, locations, in stock near them, hours, directions, and contact information before going to the store.
5. 70% of consumers will go to a physical store if they find search result information relevant to their search results. 
Array of local SEO
SERVICES
Keyword Research
Find the right local keywords to target for your business location
Content Optimization
Creating location-specific content for your business
On Page Optimization
Improve on-page optimization for local seo needs
Review Management
Find the right local keywords to target for your business location
Local Citations Management
Creating location-specific content for your business
Link Building
Building Links locally to improve local seo rankings
Website Optimisation
Optimising website for local seo
Search Engine Listings
Creating and optimising proper google, bing and other listings
Local citations
Listing your business in local directories
Frequently Asked 
Questions
What is a LOCAL SEO?
Local SEO is an SEO strategy that helps the business to be more visible in search results on google's search engine results page. Any business that has a physical location like restaurants, mechanic, beauty saloon or serves a geographic area can benefit from LOCAL SEO.
what is the difference between LOCAL SEO AND NATIONAL SEO?
Local SEO is for businesses that have specific location-based services like restaurants, mechanic, hair and beauty salons who have a single location or multiple locations that service-specific area. These type of businesses won't require country based as SEO as there won't be any leads coming through from a different state of the country or people which are more than 50 or 100 km away.
National SEO is for businesses like e-commerce and online shops who serve both physical as well as online. These aren't specific to location specific, however, local business citations are still a must to have.
What is a local citation
Local business citations are details of any business that includes – Name, Address and Phone number of that business. These Citations are created in local business directories, on websites and apps, and on social platforms. Local citations help improve business visibility and local SEO.
How do build local citations?
Local citations can be built by hiring an agency like market your biz or can be created by businesses themselves. There are various website tools available that can create local business citations within a specific country of business.
should you create location based landing pages
Definitely, if you have multiple locations of your business, we recommend creating specific landing pages to target those locations.
Benefits Of Local SEO
Local SEO for small local businesses is something which offers even greater potential for pushing more business into your shops. It can sometimes be extremely competitively vital to increase awareness, new customers, and sales for companies they are able to generate a majority of their business revenue from within their local region. With the correct local SEO approach and the right tools, any local business with a web presence is highly likely to experience significant benefits. Here are some benefits to business from local SEO:
One of the main benefits from local SEO is the advantage of ranking well within the major search engine results. Having a higher rank on a search engine such as Google means that you will be seen by more people. Having higher rankings on the major search engines such as Yahoo! or Bing means that people searching on these engines will be able to find you more easily, increasing your chances of having more local customers.
Another benefit from local citations is that you should have a significantly higher return of investment. Because you have a much larger chunk of the market share within your local area, this means that your investment in local SEO is likely to be much lower than it would be if you sold via the more universal search engine optimization techniques. This is because your local customers are much more likely to use local search terms when searching for products or services within your local area, which will help your business listing positions within the search engine results pages.
The third main benefit from local see is that you are likely to benefit from a natural increase in traffic to your site as a result of organic search results ranking you highly. As your position improves within the search engine results pages, more searchers are likely to be able to access your website through organic search results. Organic search results are those which have been sourced directly from users in your local area, rather than from websites that have paid to have their webpages ranked higher. Organic results are likely to have a high repetition rate due to the fact that they are picked up more often by searchers. This makes it much more likely that your listing will be clicked on, leading to conversion (clicks and sales). If you are able to achieve a high ranking within organic search results, then this will also increase your overall ranking within organic search results.
The fourth main benefit from local seo is that it is a great way to advertise to your potential customers in your local community. Advertising within your local directory provides a great way to let potential customers in your area know about you and your products and services. You can use these listings to display advertising banners or even direct them to a sales page. A good local SEO strategy should incorporate both paid and organic search listings within your local directory. The more listings you create within your directory, the more chance you have of having them indexed and ranked highly within the organic search results.
Local SEO is an incredibly powerful tool for small businesses looking to compete in today's marketplace. Although this form of internet marketing can work for many types of companies, especially those who have access to large amounts of money, it is particularly effective for those businesses that are based within smaller towns and cities. Even if you are not located in a major metropolitan center, there are still ways to take advantage of local use. Your local SEO will help build brand recognition, drive traffic to your website, increase your visibility in search results, and provide opportunities for you to expand into other forms of internet marketing such as blogging.