Juggling with multiple tasks for your business?? We are here to help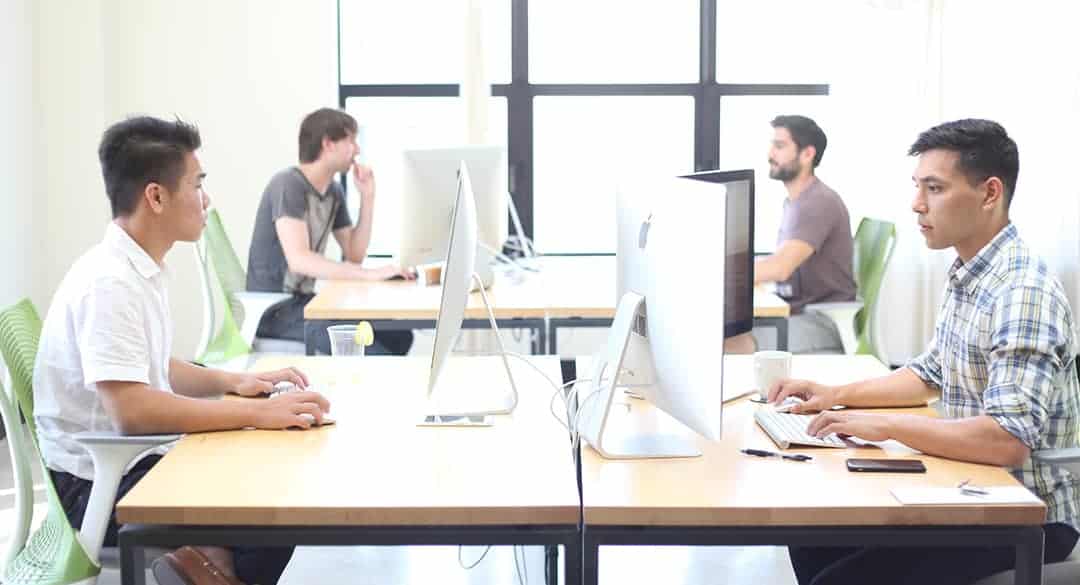 How can myba virtual
assistant help you
Executive 

 Services

 MYBA  will help you to manage all your business processes
Process & Procedure Management
Digital

Assistance

MYBA – virtual assistant can help you regularly post website content in the form of blogs and regular existing content updates.
Administrative

 Services

Managing daily office tasks where our virtual assistant can help alleviate the extra burden of yours and you concentrate on business development
Customer

 Support

We can help you with all of your customer support
lighten your workload today
What is a Virtual Assistant?
A Virtual assistant is a type of individual who works remotely online helping you with daily tasks.
More infomation – Virtual Assistatnt
Frequently Asked 
Questions
The Benefits Of Hiring A Virtual Assistant (VA) For Business
A virtual assistant can offer many of the same services as a full-time assistant but doesn't have to. A VA is essentially an independent contractor that offers administrative support to clients from a distant location, most often from a home office.
VA's are especially popular now, as startups and small companies rely heavily on virtual offices to cut costs and larger businesses of all kinds increase their use of the Web for day-to-day operations. There are many benefits to using a virtual assistant for business purposes. Here are just a few:
Depending on your business needs, you may find a virtual assistant company is the perfect fit for your business. Many VA services offer specialized programs that can include things like search engine optimization for a small fee or basic web design and hosting for a modest monthly fee.
Many businesses have a specific area of focus for VA services, so it is helpful to speak with a representative of the company to determine exactly what they offer their clients, and how their program can help your business.
VA's are also ideal for outsourcing tasks, and many of them offer tasks at a great rate for clients who want to outsource large tasks. VA's are happy to do administrative tasks that simply involve answering basic questions, or writing business plans, article content, and so forth for a one-time fee.
Outsourcing tasks can be very beneficial for companies who need people to perform general website maintenance tasks or programmers who want to hire employees to perform ongoing tasks. Whatever you need to be done, you should be able to find virtual assistants to help businesses succeed online.
How A Virtual Assistant Can Help
Many people are seeking a Virtual Assistant (VA) to give administrative support to a small team while working remotely from the office. As a Virtual Assistant, you would also do various administrative tasks, such as making travel arrangements, answering emails, and scheduling meetings.
The Virtual Assistant would have the job of looking after the administrative side of the business and would only receive calls on the behalf of the client. If an important task was required, the Virtual Assistant would call the client first and then pass the information onto the person who requested the meeting or phone call.
There are many ways in which a VA can be useful to your company, such as making sure that the team knows about important company updates and ensuring that social media posts are happening properly. By using social media sites like Facebook, YouTube, and Twitter, it is possible to spread the news about your business without actually having an office in the location where people are likely to be located.
Using Facebook, a Virtual Assistant could help with scheduling social media posts, making sure that all team members are aware of posts and that they are actually happening within a specified time period.
A VA may also make sure that important information is being passed on to the correct place on a social media site, such as a blog post. If a post is not made within 30 minutes, it should be made to Facebook's help desk so that it can be quickly corrected.
Another way in which a virtual assistant can help the organization is by handling travel arrangements. Many times, Virtual Assistants are used to making sure that clients are able to travel to an appropriate location, regardless of their locations in the real world. For example, if the client is flying to meet with a client, the Virtual Assistant could check the availability of a hotel or apartment.
They may even need to use resources on the Internet, such as Google maps, to determine how best to get there. This is just one of the many ways in which a travel agent can help, but a Virtual Assistant has the additional benefit of being able to do most of the work, saving the company money in outsourcing unnecessary tasks.