Growth is the most challenging issue for small and medium-sized enterprises. And by growth, we mean increased visibility, more customers and workers, and, most crucially, increased income. As we all know, a lot has to happen for this to happen. One of the most important is that your company's workflows and organizational procedures must be simplified to function smoothly for all operations. That is when CRM software becomes extremely valuable to small and medium-sized enterprises. A CRM consolidates information and records into a single database that is easily accessible and manageable. It provides you with automated mail alerts, calendar notifications, and other features to increase productivity and efficiency. The primary reason they don't have a CRM is that they believe they are too tiny. This is where they go WRONG; in fact, small and medium-sized enterprises require CRM more than their bigger counterparts.
That is why we have made a list of the top ten CRM solutions for small and medium-sized enterprises.
Top 10 CRM Tools that your business can use
SalesForce
SalesForce is possibly the most popular and commonly used CRM software on the market. Fortunately, SalesForce offers a minimal edition called Lightning Essentials for small and medium-sized businesses. This package includes a sophisticated contact manager with email integration and follow-up reminders. It also provides a plethora of integration and customization possibilities. Salesforce price varies; here's a look at the pricing: Lightning Essentials subscription ($25/month/user), Lightning Professional ($75/month/user), and others.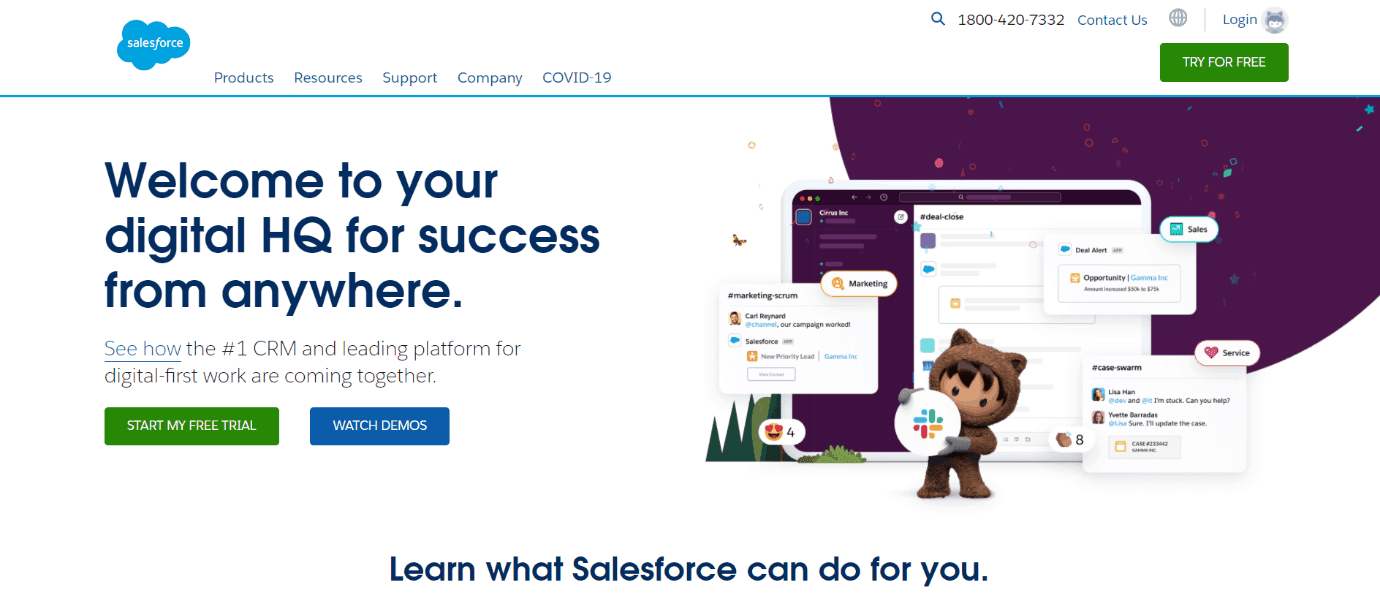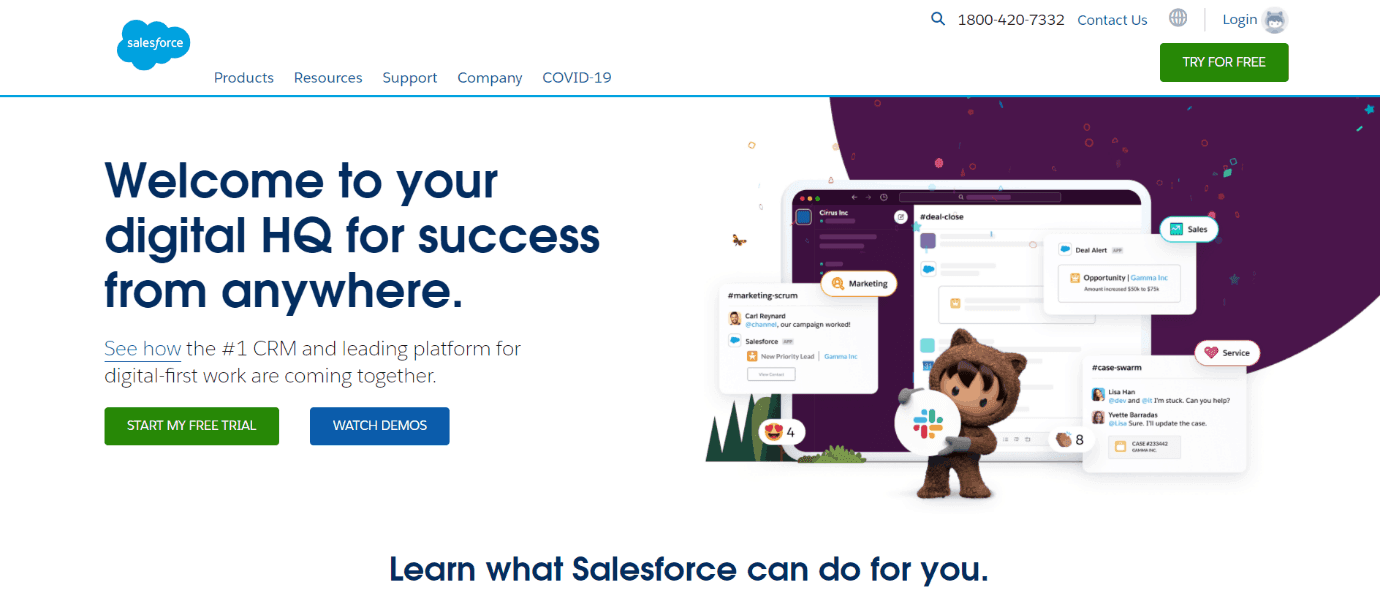 HubSpot
HubSpot provides a free version of their CRM software, which small enterprises widely use. The program offers all of the fundamental CRM software capabilities, allowing you to keep track of your firm's operations, such as contacts and company profiles, assigning and tracking deals, and managing all of that data in a comprehensive dashboard. Are you already a HubSpot Sales user? Then you may utilize this CRM software to increase incoming sales. In addition, HubSpot has many connectivity options with significant programs like Salesforce, Shopify, and Microsoft Dynamics. With this software, you can get started for free.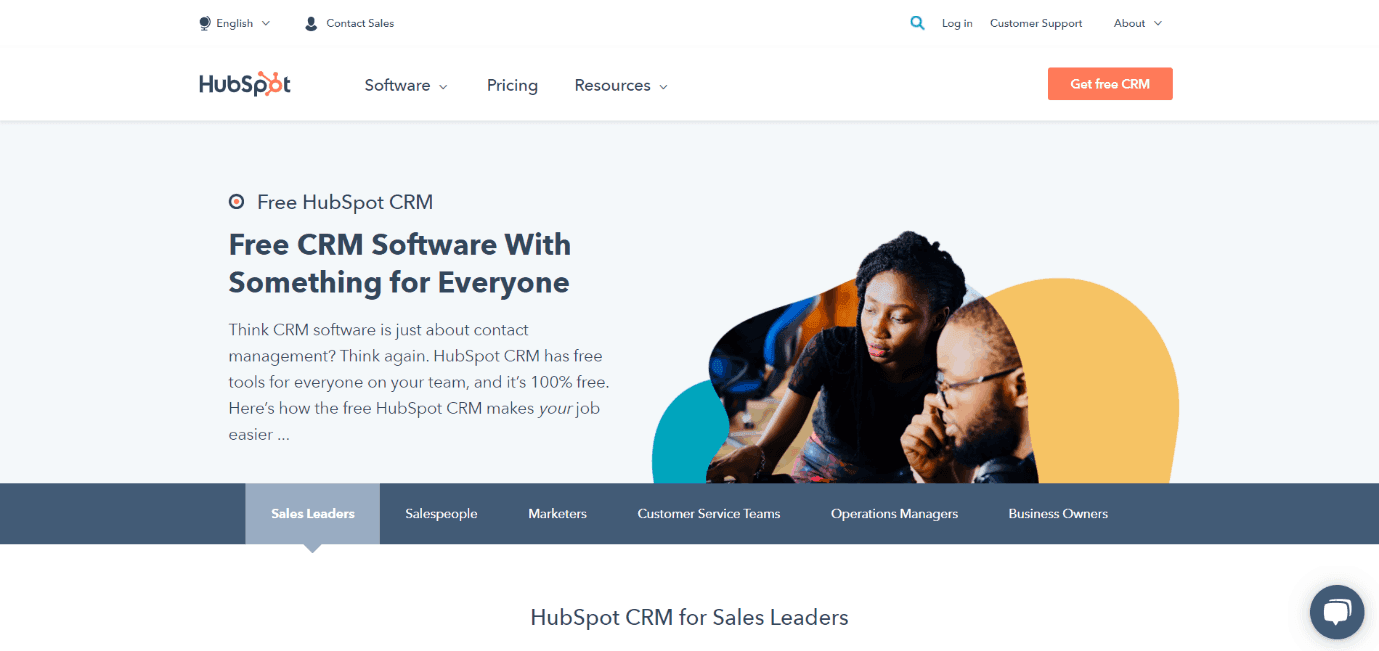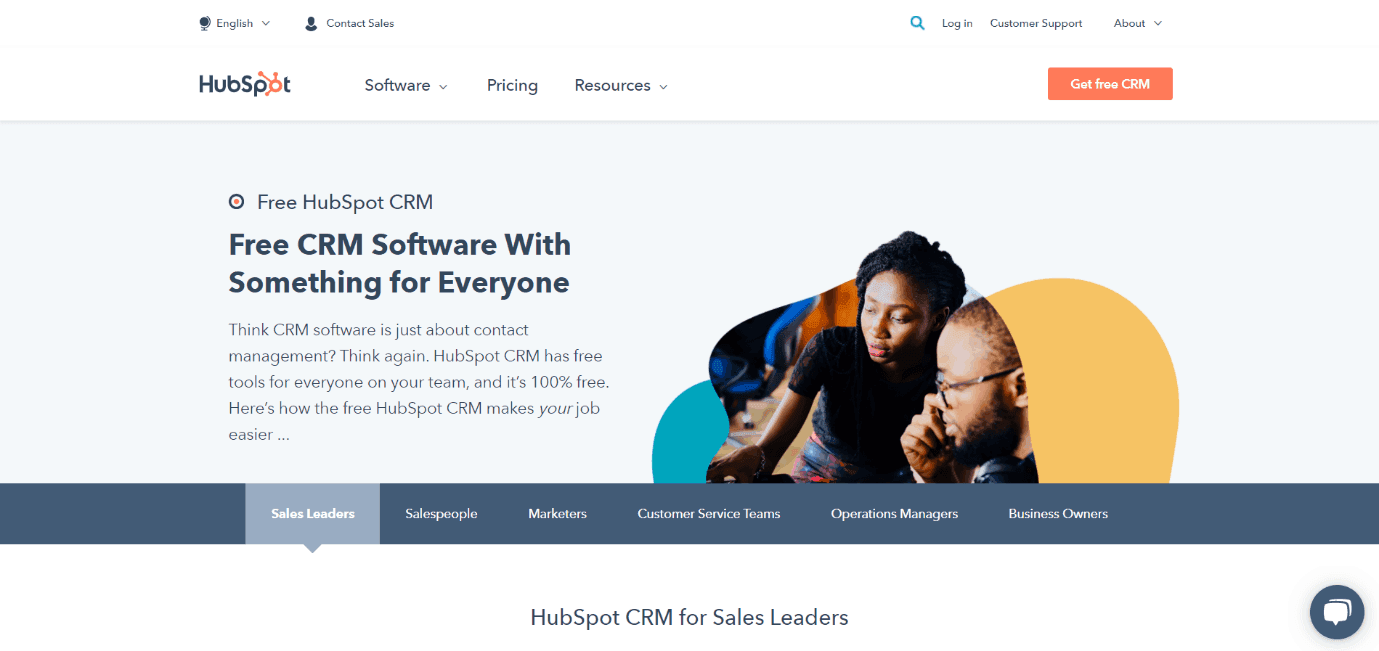 Zoho
Despite being featured in our list of enterprise-grade software, Zoho may also be used by small enterprises due to the range of versions available. In terms of sales/marketing capabilities, Zoho has a lot to offer, including website visitor monitoring, lead scoring, sales signals (including pop-up notifications regarding prospects), and more. However, keep in mind that some of the most complex features are only available in the professional and business editions.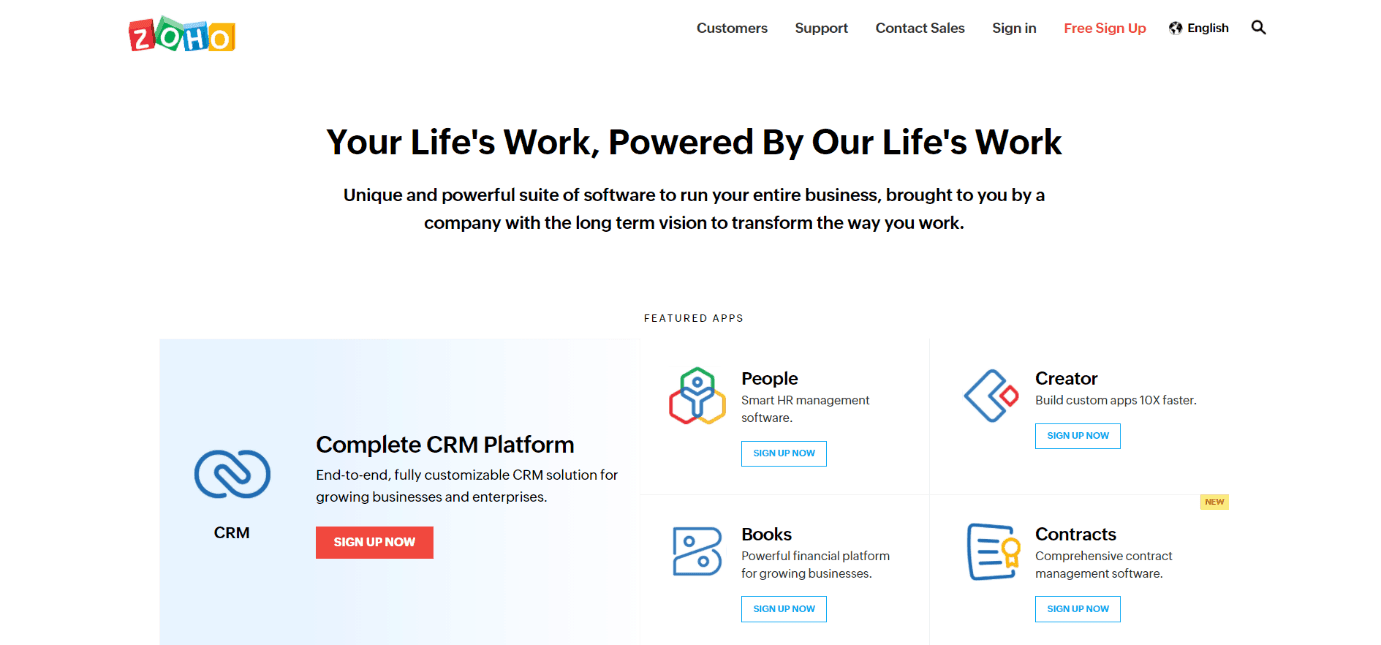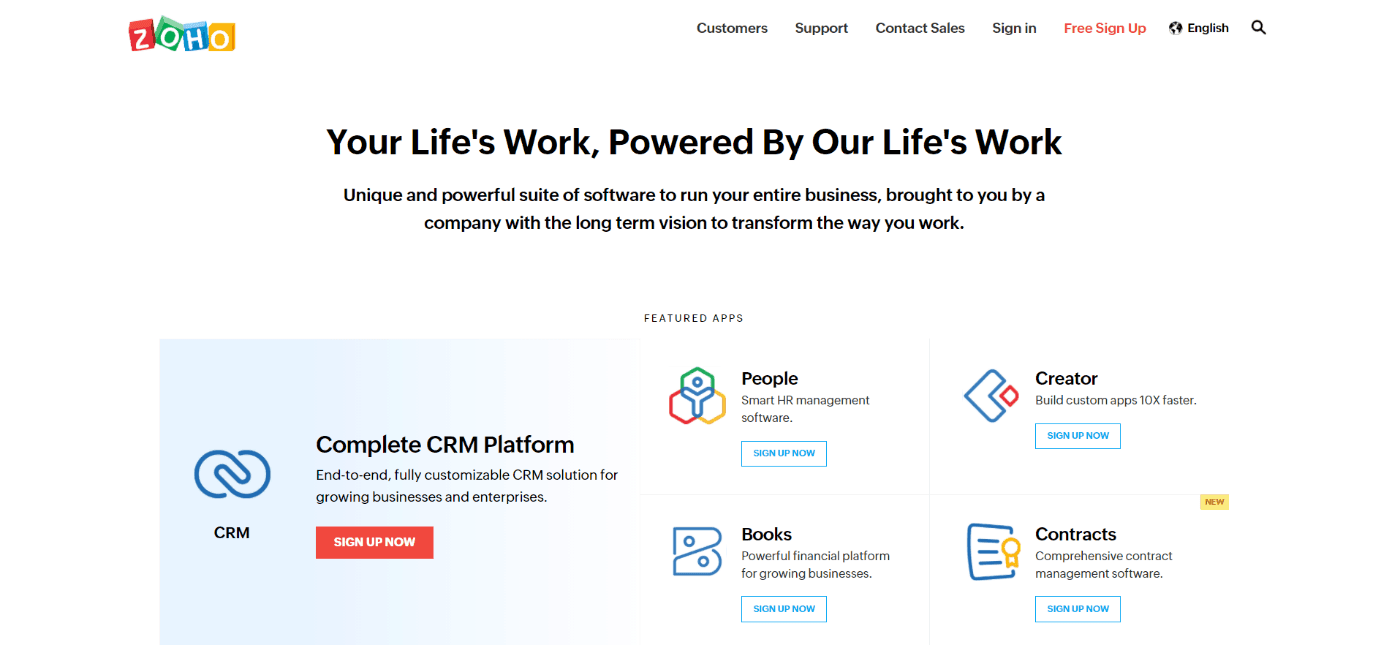 PipeDrive
Pipedrive's sales management solution automates the administration of your contacts and transactions, as well as the organization of your emails, documents, sales, and other activities. It also aids in the planning of your actions and the management of recommendations from others. It saves you much of your time and allows you to keep track of all your sales and prospects. 
It is the premier sales management solution for small and medium enterprises, with over 50,000 clients.
Main Features of PipeDrive
Make a plan of action to ensure that no trade goes between the cracks.
Keep track of all the information regarding your deals, such as the talks you've had with all parties.
Data representation in the form of a visual pipeline allows you to see where all of your deals are moving.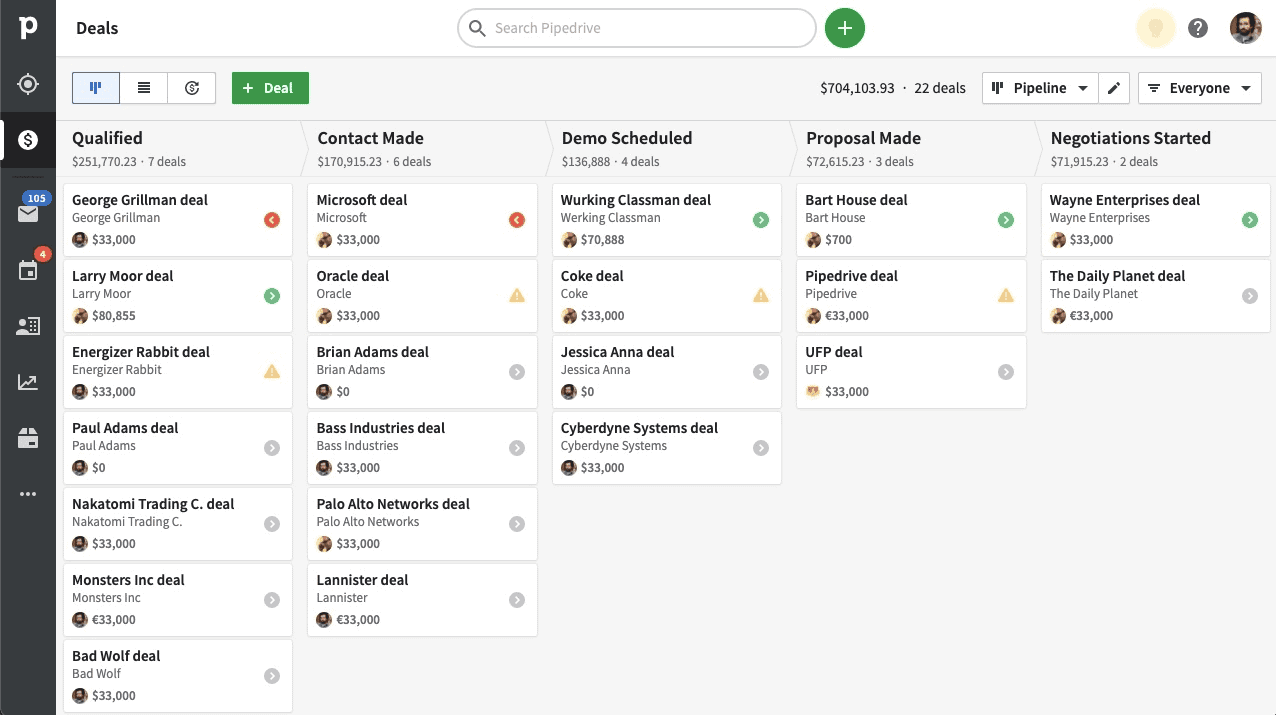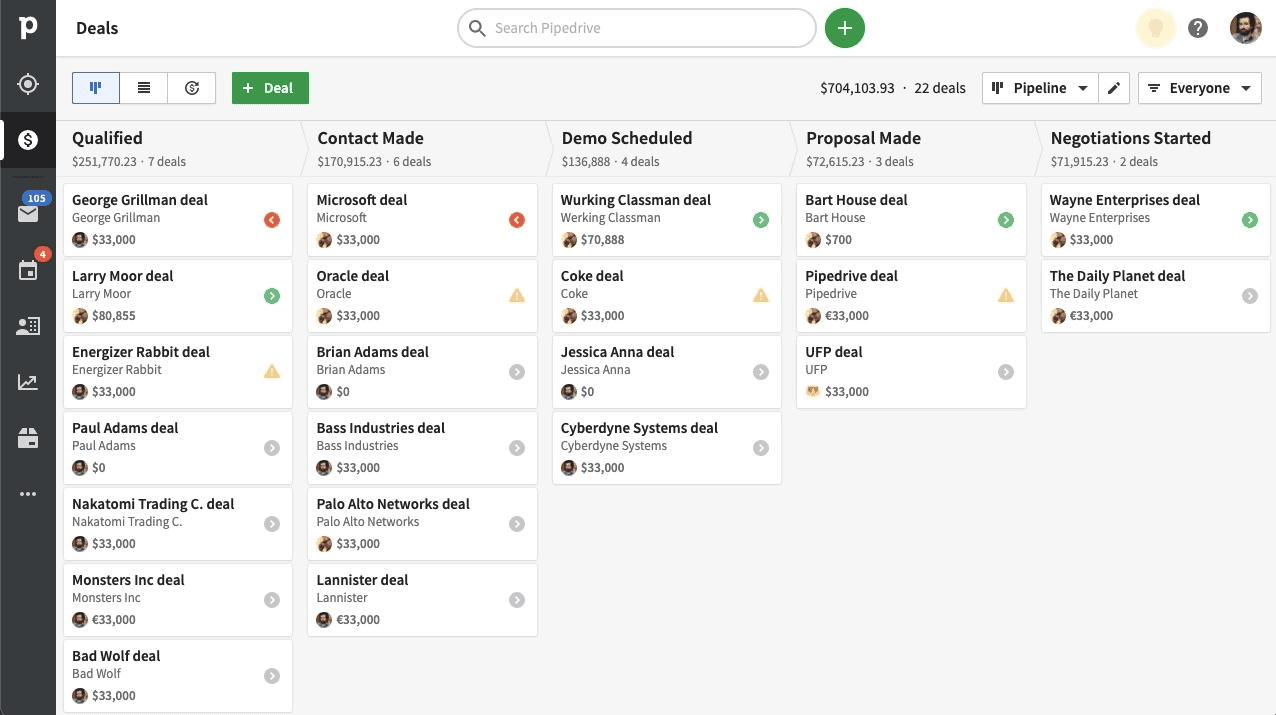 Freshworks CRM
Freshworks CRM (formerly Freshsales) allows you to automatically gather and organize website visitors as sales lead based on their interaction with your website. Assign them to the appropriate salespersons in your team. Reach out to each lead with full context and track transactions through tailored funnels. 

Nutshell
Nutshell is a robust CRM recognized for its easy-to-use design that provides a lot of value. There is no need for any special IT department. Sales and marketing solutions enable you to create and access customer interaction histories, convert website visitors into contacts via lead form integration, and segment leads and customers in complex ways (including industry, lifetime value, and location). 
Nutshell comes with a map view, in-app phone calling and recording, a sales automation suite, and completely configurable reporting capabilities.
Here are some disadvantages: Users complain about the lack of automatic connections and customizability, however depending on your scenario, Nutshell's simple UI and third-party integrations through Zapier may compensate.

Agile CRM
Agile CRM is a CRM software that provides many significant business features such as custom appointments, drag-and-drop marketing automation, and email reporting. This program also includes widgets, an extensive plugin library, API-powered integrations, and other features. The free edition, on the other hand, is severely constrained in terms of functionality. 

Microsoft Dynamics 365
If you're a Microsoft user, you're undoubtedly aware that Microsoft Dynamics 365 is an all-in-one sales and marketing platform. This CRM offers a wide range of CRM features and interactions with Microsoft products and LinkedIn.
Main disadvantage of this software is that novice users may find it challenging to navigate at first, and mobile app functions are restricted. There are many modules and licenses available. Sales Insight, for example (€ 42.20/user/month)

Sugar CRM
Sugar Professional is an attractive choice for small enterprises in this CRM. The platform provides customer experience solutions, resulting in a straightforward and uniform experience. Each user may personalize and utilize this tool whenever and wherever they choose. Sugar Shell allows you to automate operations and have the correct information for each client encounter due to actionable insight. This program is available in a variety of price options. Sugar Professional (£41.60/user/month, minimum of 10 users) up to Sugar Market (£800 per month) 

Nimble
Nimble CRM is an excellent CRM software for people who want to consolidate contacts, emails, and social media interactions (it works particularly well with Twitter). The design is also quite simple to use since it displays a to-do list, top / important offers, and other information. It also has a clever 'rules engine' that assists Nimble in predicting relevant contacts and activities based on your user behavior. Users may set reminders to Stay in Touch with certain people and particular flag conversations as critical to remaining ahead of the game. Nimble's price ranges from $9 per user per month to $19 per user per month.